Unlock Your Gym's Potential with Powerful Reviews
In this post, we will discuss the crucial role of online reviews in shaping the online presence of your CrossFit gym. Reviews stand as pillars supporting your online visibility. They craft the first impression, influencing how prospective athletes perceive your gym and community. Despite their importance, we've noticed that many CrossFit gyms lag behind in garnering reviews, especially compared to larger fitness centers.
Harness the Power of Community for Rapid Growth
Getting reviews is not a Herculean task. With minimal effort, you can catalyze significant changes, enhancing your gym's online prominence. More reviews amplify your visibility in local searches, translating into increased website traffic and a higher conversion rate of potential athletes to members.
The new Google layout magnifies the impact of reviews, highlighting top-ranking local gyms. A robust collection of reviews can skyrocket your gym's online reputation, while a lack of them can diminish your visibility, causing potential athletes to opt for competitors.
Transform Reviews into a Robust Marketing Tool
Reviews act as a formidable, cost-efficient marketing asset. They can bolster your promotional strategies, potentially even superseding the need for elaborate, paid marketing campaigns. Accumulating a rich array of reviews strengthens your gym's appeal, drawing prospective athletes with a resonating authenticity.
Closing Thoughts: Don't Let Opportunities Slip Away
Neglecting the potential of reviews is like leaving free marketing on the table. In our subsequent posts, we will unfold practical strategies specifically aimed at CrossFit coaches and Affiliate owners. These strategies will focus on boosting your Google reviews consistently, leveraging them to enhance your gym's appeal and positioning your gym for future growth.

Stay tuned for actionable insights that will empower you to harness the full potential of reviews, transforming your online presence and setting your Affiliate apart as the premier choice for potential athletes.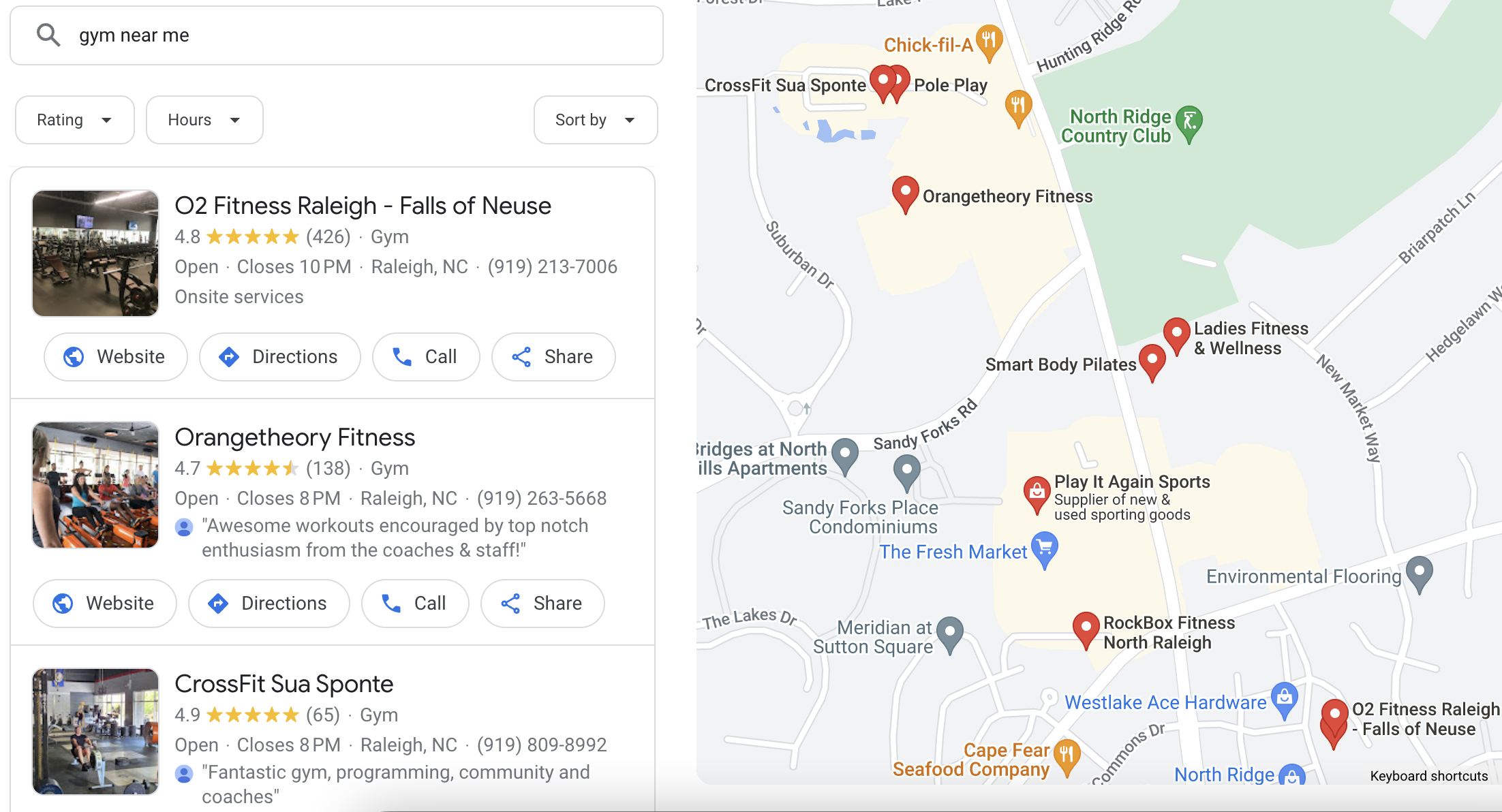 The revamped Google layout prominently showcases top-ranking locations in local search results. Fantastic if you have the most reviews of every type of gym in your area... not as great if you haven't built your online reputation yet...